Windows Servers
Scalable, faster ASP.NET hosting
Your own Windows Server
with

Plesk

in an SSD cloud
Need better than Windows hosting? Have a heavy ASP.NET application? Windows VPS bridges the gap between shared hosting and dedicated servers, giving you same features, supersonic speed and control at fraction of the cost.
Standard
Everyday private server
Perfect for hosting multiple websites (up to 100) that require low resources.
Configure
Professional
Perfect for developers
Best for website applications that require the extra APS.NET and MSSQL power.
Configure
Enterprise
Powered for business
Powerful Windows business server, for the ultimate application performance.
Configure
* Optional addon during configuration
Included in every Windows Server plan...
Dedicated IP

Start/Stop/Reboot

Root Access

Latest OS Version

100% Intel Cores

Money Back Guaranteed
Build your projects on Windows Server
Plesk Host Manager
Manage multiple sites and resources with worlds leading hosting control panel.
Managed Service
We will manage and support your server every step of the way. Don't waste time.
Amazing Power
Over spec'd and built with powerful Hex Core, DDR Ram and RAID SSD storage.
Blazing Speeds
Connect to a Tier 1 backbone with 10GB/sec and enjoy blazing site speeds.
Unlimited Data
Enjoy a streamline of data with no limits, all you can eat.
Uptime Guarantee
SLA with a 99.9% network guarantee, power and virtual server availability.
Root Access
Stay in control with full admin access. Perform any task you desire, at any time.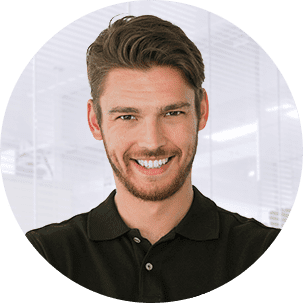 Managed Services
Our managed service levels are the perfect solution for businesses and start-ups who need to focus on their business and do not want the daily hassles or costs of running a server. This gives you the priceless peace of mind that we have your back 24/7. Our managed services comes in multiple options depending on the level of management required.
Self
Managed

Managed

Fully
Managed

Control Panel

Control Panel

Your server will have the latest Parallels Plesk hosting manager giving you the flexible and secure web control panel for managing your hosting accounts.

Parallels Plesk

(Optional Addon)

Updates & Patching

Updates & Patching

Your server OS and Control Panel applications will be patched and updated with the latest versions and security patches when available, any critical updates for security reasons will be patched immediately.

Migration

Migration

Our professional migration service will move your old server data and configuration to your new blazing fast Crazy Domains server, we will setup and configure your server as required.

$

Reporting

Reporting

Stay updated and audit your server performance anytime using the live server reporting tools. Standard reporting available for Managed and full suite available for Fully Managed as below.

- Server Availability Reports
- Server Performance
- Database Availability
- Packet Loss
- Automated Security Scans
- Security Enhancements

Security

Security

All servers located in our cloud network are protected against DDoS and misalliance attacks, we are constantly monitoring all incoming and outgoing traffic to ensure a continuous streamline service.

$

$

$
24/7 Tech support
Rely on strong, dedicated 24/7 Tech support and customer service from our experienced consultants and engineers by phone, email, live chat and social media.
Multiple locations
We use multiple tier-1 network transit providers at each facility and all connections are 10 gig-E to ensure redundancy and capacity. Ensuring we can offer you a 99.9% uptime.
Cloud network
We have and operate enterprise data centres, providing services from Australia, Europe and USA. Ensuring you have the fastest server based on latency. Additional sites coming soon.
What our Customers are Saying
Windows Servers
Explore our Windows virtual servers at Crazy Domains Philippines and experience enhanced performance and complete control over your hosting environment.
Rated
4.3
/5 based on
3
customer reviews
Big thank you for all the help solving my problems, your team where very friendly and quick responding to action my requests.

First experience was good, price was good value for money and setup was prompt. I would recommend Crazy Domains and will consider for future purchases.

We used Crazy Domains services for over 2 years… Crazy Domains delivered high-quality and high-speed servers for a fraction of the cost of over suppliers. They services have helped us cut the cost of hosting and deliver a reliable service to our customers.
24/7

Customer Care

Expert advice, friendly tech support